© by LU5DX 
facebook.com/LU5DX
If you like outdoors and bicycling and you are an enthusiastic ham radio op, there is no objection, you really can give mobile ham radio bicycling a try!
I stumbled upon the Bicycle Mobile Hams of America web site (
http://www.bmha-hams.org/
) and found some good info about this topic.
Has anyone already achieved DXCC or WAZ with this type of operation?
Dave, G4AKC - The HF bicycle and pedestrian mobile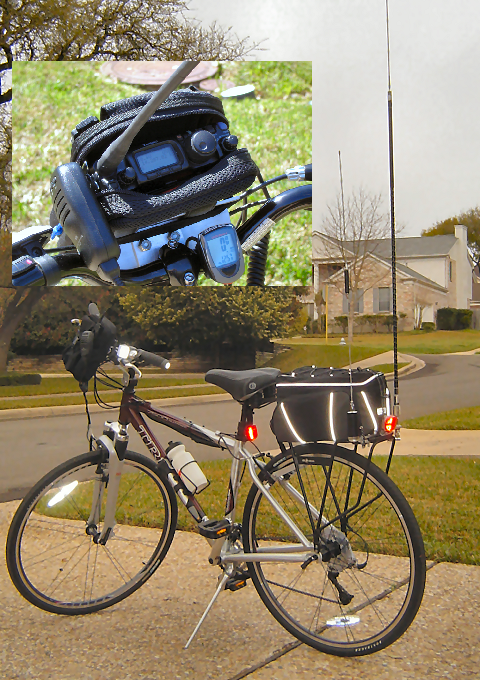 K5PA - Bicycle Mobile station
Consisting of an FT-817 HF-VHF-UHF radio, HF and VHF/UHF antenna, and battery. The station can also be charged from a flexible solar panel mounted over the rear wheel carrier. This bike is a work in progress and represents a lot of fun.
More info at: http://www.k5pa.com/Ham%20Radio/Bicycle%20Mobile.htm
WG0A/BM (Bicycle Mobile)!
PU2LCC bicycle Mobile ham radio station!
More resources:
Why Put a Perfectly Good Ham Rig on a Bicycle? (Great article by Ski AA6WK at: